Mole Verde is one of the tastiest moles and one of the easiest mole recipes to make. Green mole is a healthy sauce with a bright, fresh flavor. This is a great option for vegetarians and vegans. Recipes from Oaxaca or Chiapas are great for vegan Mexican food when made with vegetable broth. Chayote and potatoes are great when served with this sauce. This vegetal sauce is wonderful when served with chicken, pork, fish and even turkey.
Mole Verde Ingredients
Regional recipes vary, but the ingredients for this green sauce usually contain a mix of fresh chiles, green vegetables, spices and Mexican herbs such as cilantro, hoja santa and/or epazote. This blend gives a vibrant color to the sauce and layers of flavors that can taste like a spring garden. Vegetable broth is a great option to adapt any recipe into a vegan mole.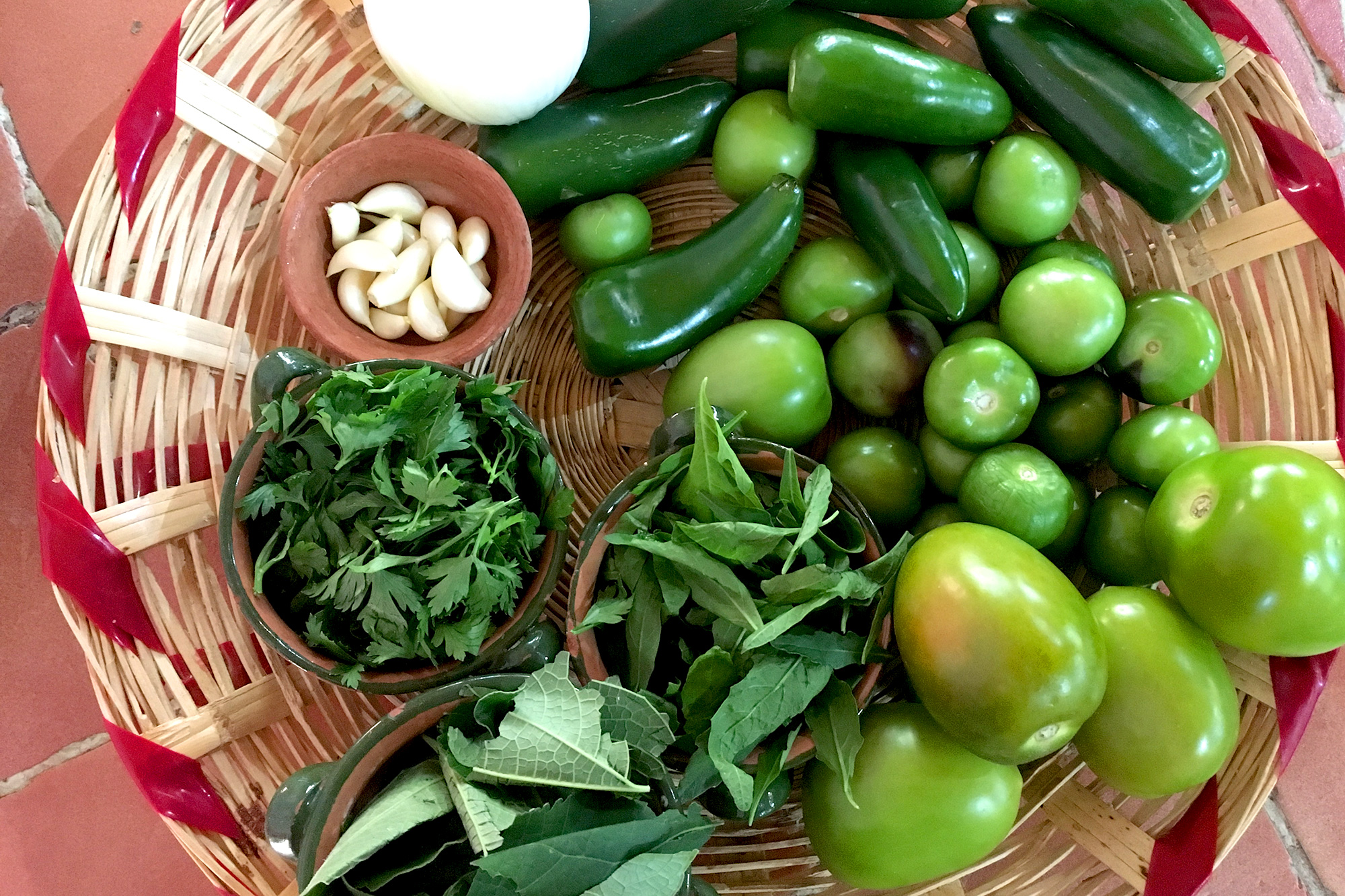 Some common ingredients found in recipes for green mole include:
Tomatillos (fresh)
Jalapeños
Onion
Garlic
Cumin
Hoja Santa
Epazote
Cilantro
Animal Crackers
Get more information about mole ingredients.
Ready made Mole Verde
Sometimes we need a quick dinner solution. Thankfully, there are ready made moles. In Mexican markets you'll find powders and pastes available by the kilo. In your local grocery store, you'll find mole in a jar or box. Just follow the instructions for an easy mole dinner.